My Awesome Groomsmen:
BEST MAN: CHAD ROEN
I met Chad in the summer of 1999 when we were both still in college. He's one of the few peeps that was born and raised in L.A. We worked a summer job together at Abercrombie and Fitch on the 3rd Street Promenade in Santa Monica. It wasn't until a couple years later that we really started hanging out when I moved right down the street from him in Brentwood. From then on we have been really great friends. We have made trips to San Diego, Newport, Hollywood, Santa Barbara, Sacramento, Vegas (a lot!), Texas, Colorado, Mexican Riviera Cruise, Cabo, as well as so many trips to Mammoth to ski/snowboard that I can't even count. It's because of him and Vanessa's friend, Carol, that we officially became a couple, which you will hear the story at the wedding. So he was the perfect choice for best man. He currently lives in Manhattan Beach, CA.
ERIC SCHOTT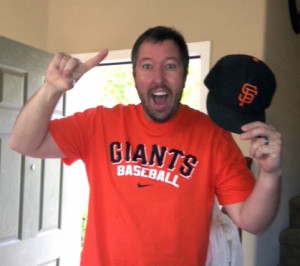 I met Eric in 1997 during my last year of High School. He had already graduated and had gone to a different school so we met through mutual friends. Out of all of my friends we definitely have gone through the most together. He's definitely been one of my biggest travel buddies. Our first big trip was when we backpacked Europe in 2001. We traveled to 7 countries and had an amazing experience. Plus our greatest creation, Belligerent Bill! Since then we have taken numerous other trips including Vegas, Lake Tahoe, San Diego, Cancun and most recently Cabo. He currently lives with his wife Heather in Roseville, CA.
PATRICK KEON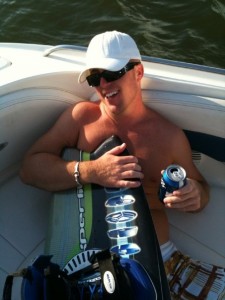 Keon and I met freshman year of High School in 1994 when we played baseball together at Del Campo in Fair Oaks, CA. We played 3 years of High School baseball together. Since then he has been one of my closest friends and out of all the Groomsmen, the one I have known the longest. Definitely have had some great experiences together most notably partying and wakeboarding in Lake Havasu, Arizona. He currently lives in Phoenix, Arizona.
BEN KEIDAN
Originally from Massachusetts, I met Ben in 2004 when he randomly became my roommate at 933 24th Street in Hermosa Beach. It was the first house that I lived in when I first moved to the South Bay. We had some great times in that house including some epic parties and our garage becoming a custom Beer Pong lounge, which led us to call that house Club 933. We made Friday Happy Hours to Sharkeez with our roommates a weekly occurrence and since then has been a great friend of mine. I was a Groomsman in his wedding and now he is one in mine. He currently lives in Venice with his wife Jackie.
TOM WROCLAWSKI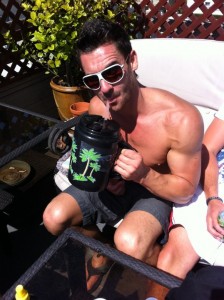 I met Tom in 2007 when he started dating a friend of mine. Eventually the next year we were roommates until Vanessa and I moved in together. He is originally from England and since we were roommates this British chap has been a good friend of mine. We both love house music so we have seen some great DJ's together, especially in Vegas. We have also taken numerous trips to Mammoth together and he is an old school skier like me.  We definitely shred the slopes constantly together and he is one of the few people that can keep up with me. He currently lives in Redondo Beach.
JUSTIN VANCE
I met Justin through a mutual friend about 7 years ago. Originally from Columbus, Ohio, he is one of the big group of friends I have that are huge Ohio State fans. Ever since Vanessa and I met Justin and his wife Melissa we have spent a lot of time together. We are able to say we took Justin out of the country for the first time when they came with Vanessa and I to Brazil for 11 days over New Years 2009. We had a blast with them from popping Champagne on the beach in Rio for New Years, to snorkeling and hanging out in Porto Seguro and eventually Sao Paulo. We have made numerous trips to Vegas and Mammoth as well. Great friend to have. He lives in Hermosa Beach with his wife Melissa.
JAY SPRINKEL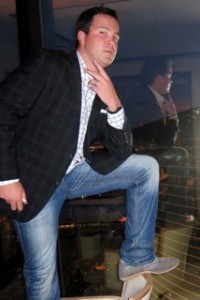 Quite the story how I met Jay. He is originally from Virginia. Most of you know that I went on an overseas program called Semester at Sea in Fall 2000. Jay just happened to be assigned as my roommate and from the moment we met, we knew we would be good friends. After only a couple weeks, people were asking us if we had been friends for a long time. We did almost every shore excursion together which included seeing the Great Wall of China, exploring temples in Japan, going to the Taj Mahal, Safari in Kenya, petting cheetahs in South Africa, touring Rio, and dining at the house of Ibrahim Farrer from Buena Vista Social Club in Havana, Cuba. The length of the trip, countries we saw, and experiences we had will probably be unequaled in my lifetime and he was along with me for the entire ride. He currently lives in Maryland with his wife Kate and children.
EMMET SHORT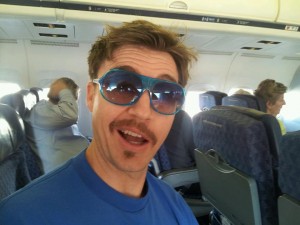 Emmett I met through Eric in 1999 and they went to the same High School. We had  a lot of experiences wakeboarding Sacramento, Folsom and Tahoe as well as partying in the Millennium New Years in San Luis Obispo. We really started to hang out a lot when we both moved to L.A. a month apart from each other in 2004. He always seems to make everyone laugh which is why he is pursuing a career as Stand Up Comic. He is also the one who created an entire routine based on the character, Belligerent Bill that Eric and I created in Paris, France. We have spent numerous birthdays together, weekends at the beach in Hermosa or pools in Hollywood as well as trips to Cabo and Big Bear. He currently lives in Hollywood with his girlfriend Chanty.